Advisory
services
We help you define, build and maintain the level of security you need.
Defendable's ambition is to be an end-to-end security partner for our customers, from the operational to the strategic level. A central part of this ambition is our experienced advisory and consulting team.
Our advisory and consultant team works closely with our operational services. Together we create an environment where our qualitative analysis, assessments and recommendations are supported by quantitative data and insight. This is how we take cybersecurity advisory to the next level, hence ensuring that we can assist our customer with every aspect of becoming Defendable.
We offer the following cybersecurity advisory and consulting services:
» Strategic Advisory Services
» Governance, Risk & Compliance 
» Emergency Preparedness & Training
» Technical Security & Technology Management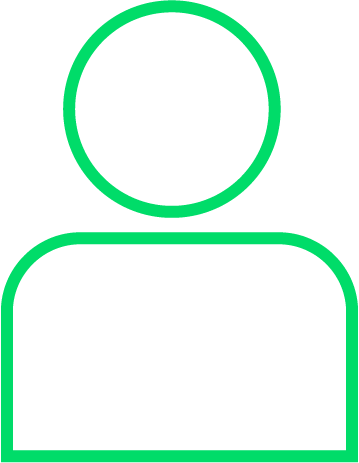 Strategic Advisory Services

Cybersecurity plays a critical role in business operations and continuity. Our executive advisors will help you choose the right strategy to handle your cybersecurity risk, throughout your entire organization.
Our advisors can assist you with a wide range of activities, such as:
Assessing and developing your security strategy and processes

Providing management briefings and workshops on cybersecurity and the threat landscape to help build cyber risk understanding and awareness

Providing guidance and input to your digitalization processes, making sure security is an integral part of it

Being a trusted partner and advisor that you can rely on to guide you through day-to-day decisions and priorities related to cybersecurity
EMERGENCY PREPAREDNESS & TRAINING

Emergency preparedness and training is an integral part of any organization's security. We offer several services within the area of emergency preparedness and exercises in cyberspace, along with security awareness training for both employees, key personnel, management and board members.


Emergency Exercises
A cybersecurity incident will differ from a physical incident in several ways. An incident will, in most cases, demand the coordination of a wide range of vendors and stakeholders, which means that all relevant stakeholders need to be included in your emergency preparedness plans.
We can assist you with a wide range of activities, including planning and facilitating cybersecurity exercises of various scope, such as:
Tabletop exercise

Input exercise

Full-scale exercise


We can also assist you with:
Updating your routines and emergency preparedness plans and make sure these are coordinated with all central stakeholders

Performing regular exercises and following scenario-based risk analysis, to ensure continuous improvement and updated emergency preparedness plans

Preparing the setup of an information platform that is separate from your own infrastructure. This is especially useful in the case of a ransomware-attack that blocks all normal lines of communication


Security Awareness & Training
More often than not, humans are the weakest link, which is most definitely the case within cybersecurity. To help strengthen the security culture throughout your organization, we offer courses and awareness campaigns to enhance secure handling of information assets, as well as to increase the ability to detect and handle targeted phishing attacks.
We offer:
Tailor-made presentations and courses on key cybersecurity subjects.
E-learning courses on information- and cybersecurity. These courses increase managers' and employees' awareness, while testing their knowledge of why information security is important. Moreover, the courses equip the participants with tools that will help them manage information assets in a secure manner during hectic workdays.
Simulated phishing campaigns, which combine e-learning modules with fictitious e-mail attacks to increase the employees' ability to identify and handle malicious e-mails. These campaigns will provide management with a report that gives an overview of managers and employees' ability to protect themselves and the company's assets by depicting detailed results of the fictitious e-mail attacks.
GOVERNANCE, RISK AND COMPLIANCE

Implementing Cybersecurity as a part of your business' established GRC-processes is key to manage your cybersecurity risk. Our experienced advisors will work closely with you to achieve this.
We can assist you in all of the following areas:
Security Management (ISMS)

Asset

identification

and assessment

Maturity and vulnerability assessments

Threat

assessment

Risk assessments

Security audits and gap analysis

Supply chain security and control
Technical Security & Technology Management

Technology and digitalization come with endless possibilities. Yet, they also come with hidden vulnerabilities and risks that need careful management. We can provide you with technical expertise and security guidance when designing and implementing new, or upgrading existing, technical solutions.